March 2021
The weather in Italy at the moment has been up and down like a yo-yo, so it may well end up in a poopr fruit harvest again like last year but fingers crossed that doesn't happen.
We had a very mild winter as winters go in Molise and although we had some snow there was very little compared to some years. Unfortunately as the temperatures have risen and fallen so much it has lulled the trees into a false sense of security and the blossom already showing on the trees in such abbundance may suffer.
Near my house on the hills about the village of Lucito there are several Almond trees all of which are a mass on pretty pink flowers at the moment and I hope we'll see a better Almond crop than last year.
The Molise region is famous for it's Olive Oil too and I managed to produce some, although as I only have about ten trees it was not a lot. It was an exciting process though from start to finish and tasting my own fresh oil was amazing.
I am not a gardener though and am more excited by the natural world around me, so for this reason we have been very keen to keep the land around out house as natural as possible.
A couple of years ago I dreamt up names for each bit of the land and one of the parcels of land just below the top of the hill is a large meadow which is covered in a variety of wild grasses and flowers and most remarkable of all an abundant selection of butterlifes.
At the moment it is only March but when I was walking up the hill just a few days ago there several butterflies fluttering around and soon there will be hundreds.
There is so much to share an so much to enjoy.
2021... A new start for a New Year
This year we are making a more concerted effort to really keep you up to date with the Tratturi and the nature here on our doorstep.
January has already of course passed us by, and saw a small snowfield here in this region, unlike it was in 2016, our first winter here,
We returned from the UK to find our kitchen like an ice rink and the track up to our house virtually impossible to navigate even on foot.
Still now in 2020 we are lot cosier with a wood burner to keep us warm.
A few days into February now and we are enjoying quite a mild spell, although it is still pretty chilly at night.
Yesterday T watched a
Hen Harrier
swooping and sweeping across the valley in front of us. Apparently quite a rare sight in this region.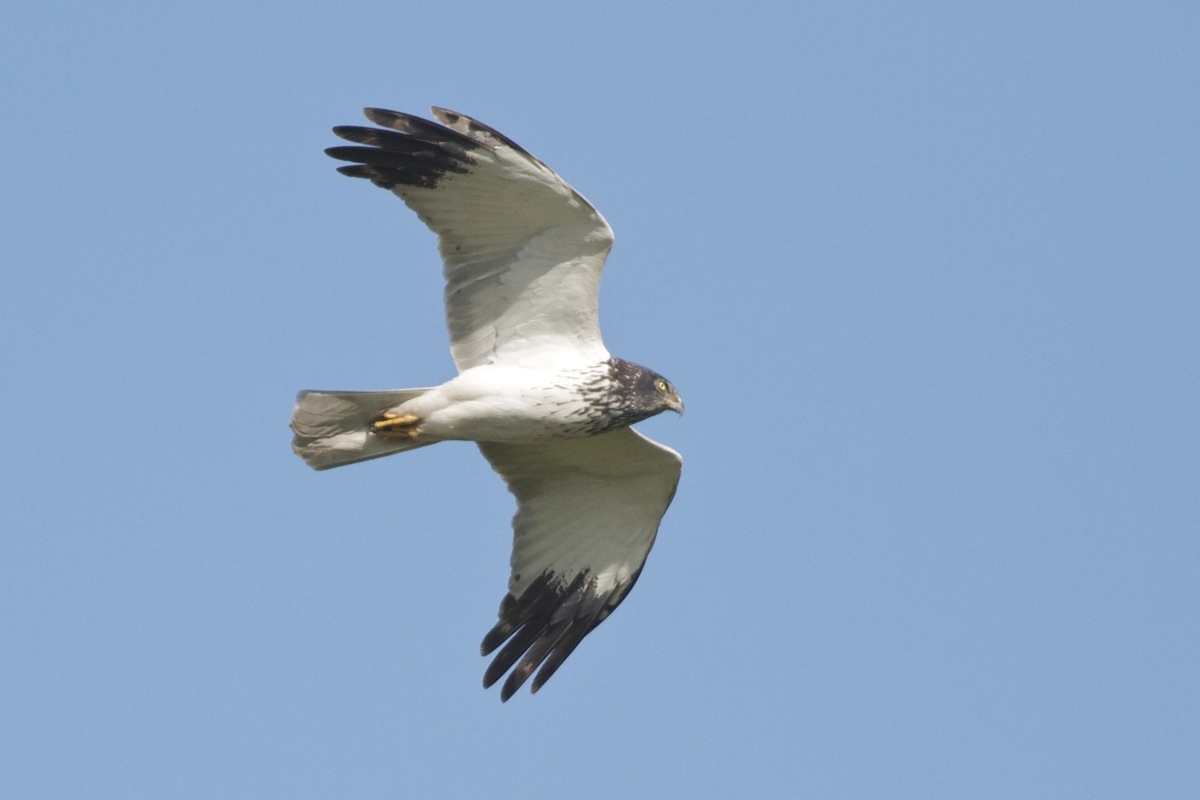 We are often able to watch Red Kites flying gracefully below us, and enjoy a range of other birds, many of whom pass us on their migratory routes from Northern Europe to warmer climbs and vice versa at the start of the spring.
Nature on the TRATTURO
December 2018
How time flies.. I am just updating this as I was rather busy in December. Here in Molise it was a cold month, but not unduly so. We only had a few frosts and the snow which fell was only on the higher ground above 1500 metres, although we had a sprinkling for Christmas
September has arrived and with it a sense the of sadness that the summer is almost over, but let us not be morose as 2018 still has so much to offer
.
If you are a Tree lover like me then the colours of Autumn are always amazing, the combinations of golds, browns, yellows and greens brighten even the dullest days.
Here on my little bit of hillside the grapes are ripe, and the olives readying themselves for their December harvest.
I am working hard with Carlo Meo and his wife Angela to create a list of all the creatures great and small who reside here with me.
Here are some more photos I took this afternoon, and at the moment the meadow is scattered liberally with beautiful yellow flowers
So join me every week for my new nature notes, and updates.
August... Blue and Yellow
Now....
In the midst of August we are immersed in flowers and butterflies, I keep trying but continually fail to capture the cloud of tiny blue butterflies, called CHAPMANS BLUE which flutter around me when I walk across the meadows with the dogs every evening.
There are a huge number of butterfly species, all of which I must try to identify. I have discovered an excellent website dedicated to Italian butterflies ...http://www.butterfliesinitaly.com/ - thanks to ROBIN FOX I have managed to identify a number I saw on my walk this evening
As we are setting up a nature reserve here with the Italian conversation charity LIPU and we are working hard to list all the plant, tree, bird and insect life.
With a woodland of thoughts and dreams, and imagination. We have just started work on creating it..
June
From Skinks to Mints
Here we are immersed in the midst of nature, one reason why my heart soars from the minute my eyes open in the morning until they close at night.
We are working hard to create a natural environment which will sustain and protect the species
of plants, and animals here on our land and nearby.
Sadly here in Molise and many other regions of Italy the use of pesticides have impacted on native plant species, but as we are not farming aggressively.
We are caring and nurturing the plants and trees which are already here, and next year hope to start producing our own honey.
Sitting here today writing this first report on the natural environment here on the TRATTURO
BIRDS
I can hear the intermittent call of the mischievous Cuckoo.
A bird no nature lover is a fan of as too lazy to build it's own nests or rear it's own young plonks it's eggs into those built by other birds.
There are other birds too, and I am just beginning to create a list of those resident here, and those who are here on their migratory journeys across the world.
(More about that next time)
Now too everything is waking up, after a long winter's sleep ready to march, crawl, meander, scuttle, dart and slither it's way through another summer.
REPTILES
From snakes and lizards to ants, scorpions, spiders and rodents from voles to dormice we are little writhing with life, although as that sounds rather unpleasant perhaps TEAMING is a better word.
We have snakes here, much to the consternation of my son in law, who visited last summer, and refused to believe the long black serpent, (A Whip Snake ) he saw was actually harmless.
Although unless you actually like snakes does not look very friendly.
There are Adders too, but these are found only in the woodland and in long grasses so as long as one is CAREFUL when walking and exploring it is not likely that you will see one.
But I certainly do not want to come across one.
There is an old tradition here based in local folklore certain people, apparently born on Saint Antonio's day have special powers which can rid a place of snakes.
Last year my neighbour bought a man to my house, who is thought to possess this MAGICAL skill.
How does he do it?
Well I am told he puts salt in his mouth then spits it out on the ground around the area where the snakes have been seen, and magically they disappear.
Now not one to doubt the beliefs of others I have kept an open mind on this, I have to admit it does not seem to have entirely worked as I have seen a few snakes since, including one about a metre long which my dogs despatched last week.
We have another reptiles too which include lizards in a variety of greens and yellows. These scamper about, enjoying an opportunity to bask in the sun until disturbed when they dive under stones to hide.
There is also a delightfully named little creature who lives here too, and last week we discovered one by the small but overgrown natural spring which bubbles out of the ground on the TRATTURO just below the house.
He is a SKINK... Don't you just love the name?
These are small reptiles which date back more than 140 million years!
Unlike the lizard this little creature has very little or often even no legs as EVOLUTION has found then to be rather irrelevant.
Although according to my friend Carlo Meo (Local naturalist and LIPU Reserve warden) whilst not rare, they are certainly not common on ground as high as ours, which is just over 600 metres or 2000 feet.
FLOWERS
Now in great abundance too are the flowers cascading across woodland, and meadow.
Mustard
Campion
Vetch
Italian Orchid
Wild Mint
The colours which now litter the countryside here lifts one's heart, in the meadow beside my house the bright almost fluorescent yellow of the Mustard plant dominates but if you look closely there are tiny buds of Vetch, Daisies, Red and White Campion, as well of a host of other wild flowers I do not even know the names of.
Walking through the soft grasses and newly sprouting Clover too there are wild Scallions, which are edible.
Hiding in the woodland there is wild Asparagus too, which is considered to be a local delicacy. Added to an Omelette or Frittata it is simply delicious.
Many local people comb the hedgerows, meadows and woodland for edible plants but I have still not learnt what they all are.
So much to learn, and so much to see
Here in the midst of Molise
There really is no other place I would rather be.
www.labbracciodeltratturo.com
email molisematters@gmail.com
tel 328 044 5925 whats app 0044 7867 419833